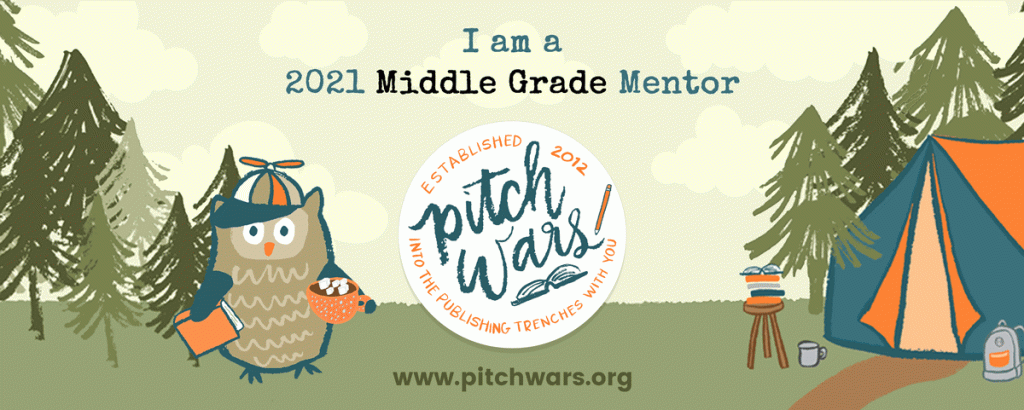 I'm honored to be a 2021 Pitch Wars mentor for middle grade!
Pitch Wars is a mentoring program where published/agented authors, editors, or industry interns choose one writer each, read their entire manuscript, and offer suggestions on how to make the manuscript shine for an agent showcase. The mentor also helps edit their mentee's pitch for the contest and their query letter for submitting to agents. More at pitchwars.org!
---
About Me
I'm a Filipino American author of books full of humor, magic, and young people with sunny hearts in a sometimes stormy world. By day, I'm an attorney who works in national housing policy and programs, and by night, I squeeze in writing, family time, pup pets, and bites of my secret stash of candy. I live in San Diego, California, with my husband, chatty toddler, and photogenic Maltese
This is my first year as Pitch Wars mentor, and I was also a middle grade mentor for Author Mentor Match Round 8.
Random fact speed round!
My dog, Sandy, has more Instagram followers than I do.
All my books feature a burrito. 
I'm represented by Natalie Lakosil of the Irene Goodman Literary Agency. 
I'm the author of contemporary fantasy middle grade FREDDIE VS. THE FAMILY CURSE (May 3, 2022, from Clarion Books) and a contemporary young adult novel (announcement forthcoming).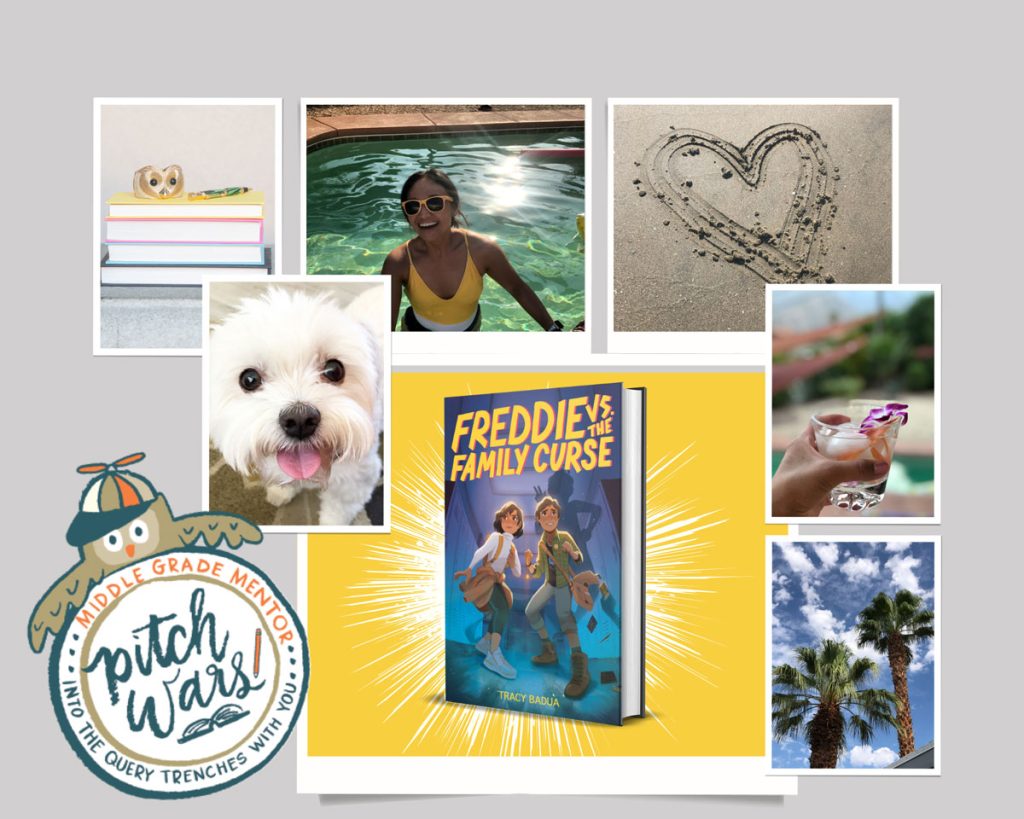 ---
What I'm Looking For
I'm open to upper middle grade in:
Contemporary (light or funny)
Science Fiction (near future, dystopian/ post apocalyptic, time travel, other)
Fantasy (high/epic, urban/contemporary, magic realism, paranormal, historical, other)
Mystery – Cozy
Adventure
Retellings
This is by no means an all-inclusive list, but if your story hits one of these, I'd like to see it:
All the middle grade humor! Even the fart jokes
Big families and multi-generational households
Misfits with unique hobbies, interests, or goals
Marginalized kids living (or trying to live) their best lives, whether saving the world or learning how to live in a changing one
Ethnically or economically diverse casts
Fantasy or sci-fi settings that are detailed and meant to just pull you right in
Cool kids who aren't mean
Kids learning about their roots and being proud about who they are
Above all, I'm looking for a strong writer, with that elusive middle grade voice, who is ready to put in the hard work and who is fine with having a cheerleader constantly shouting encouragement in their direction!
---
When I'm Not the Best Fit
I'm not the best mentoring fit for issue-driven books, "chosen one" themes, portal fantasies, crushes/romance, novels in verse, and scary/dark stuff. I love to read them, but I don't think I'm equipped to help guide new writers of these kinds of works.
---
How I Mentor
My goal is to help you put out your best work! I consider my feedback as guidance, not a bible. You're not going to hurt my feelings if you don't take one of my suggestions (trust me: I'm a lawyer, and plenty of people don't take my advice), but I do expect my mentee to come to the table with an open mind, ready to learn and discuss.
I'm a plotter with a sizable craft book library and love of structure, so be prepared to get some writing blogs, mentor texts, or craft book suggestions thrown your way. If you check out my #AskMentor tweets, I've already thrown some favorite examples out there.
I have a good eye for structure, tightening up character and story arcs, and pinpointing places where the writer can tighten their hold around the reader's heartstrings. I also go a step beyond "this doesn't work" type of feedback so that it's more "this doesn't work: this may be why, and here's what to consider as you think this over."
---
What You'll Get
Optional pre-edit-letter strategy session: I'd first like to get to know you, your book, and what you perceive its strengths and weak points are. This is important for me because, at the end of the day, this is your book and you decide what's best for the kind of story you want to tell. I want to make sure that my feedback is appropriate to what you want to learn and where you want to improve. This can be via email/chat/call/Zoom – whatever works best for you.
Detailed edit letter and in-line comments. Then once you've got a chance to mull it all over and brainstorm ways forward, we can connect again via chat/call/Zoom before you dive into revisions. 
Second read: After you've revised, I'll read a second time and provide additional in-line edits as needed. 
Query/pitch help: I'll also help with your query, synopsis, sample pages, and an agent showcase pitch when you're ready.
---
Where to Find Me
I'm on Twitter @tracybwrites and on Instagram @tracybaduawrites.
I'll be on Pitch Wars LIVE: MG on Thursday, September 16, 2021, from 7-9 pm ET
I'll also be participating on the MG #AskMentor Twitter chats on:
Thursday, September 9, 8pm ET
Tuesday, September 14, 8pm ET
Friday, September 24, 8pm ET
---
Pitch Wars 2021 Middle Grade Mentors' Wish Lists
Click here to view all Pitch Wars 2021 Mentors' Wish Lists. To view the wish lists by genre, visit this link.